Keynote Speaker & More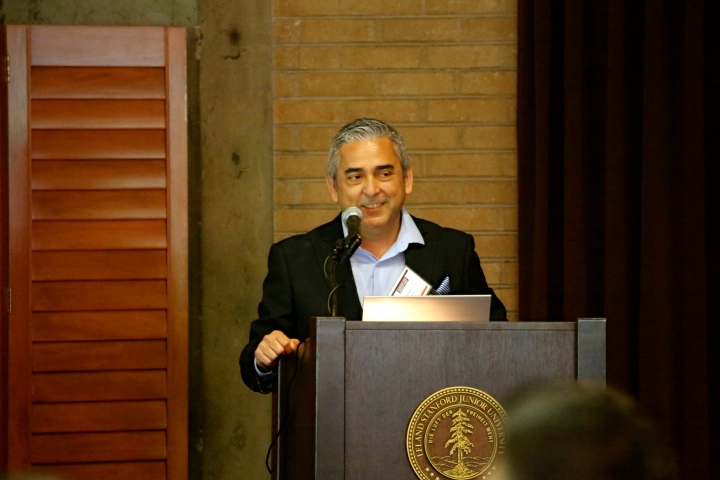 Frank Carbajal brings leadership, employee engagement through building employee resource groups in the private, and non-profit sectors. Frank provides motivational speeches utilizing the FUTURE framework model through authenticity, connectivity, and storytelling. His clients include educational institutions, professional organizations, Fortune 500 companies, and non-profits organizations.
If you're introducing a new cultural initiative, developing your leaders, or seeking a thought-provoking, engaging and relevant keynote speaker for your group, we can help.
Whether it's an employee resource group function, award ceremony, Hispanic Heritage Month meeting, fundraisers, commencements, or reaching out to high-risk groups, Frank is a talented, motivating and captivating speaker that will not disappoint
He can work in intimate settings or large-scale events.
If you are looking for a person to capture the attention of your audience and make a difference in their lives, please consider Frank Carbajal at your next event.
https://youtu.be/5AWEQ2lX6YQ
Click below to discuss booking Frank for your next event
Flexible Fees to Meet Your Budget
Depending on your budget, here are some items that impact speaking fees:
Keynote presentation, general session or leadership retreat
Required time at event and number of presentations
Location and travel time required
Or choose remote keynote presentations
New material or adaptation of presentations
List of previous speaking engagements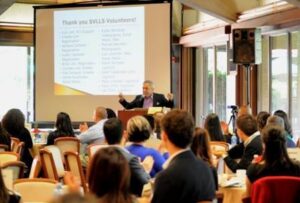 Frank has provided keynote speeches and presentations at various venues within the United States and in Colombia. Please see a partial list of clients below:
Featured
United States
South America
Featured
Abbott Laboratories Headquarters, Chicago, Illinois
NSHMBA, San Antonio Chapter, San Antionio, Texas
California Hispanic Chamber of Commerce Annual Conference, San Diego, California
San Jose Water District, San Jose, California
United States
Prospanica Phoenix, Arizona

Solano Chamber of Commerce, Solano, California
El Community College, Los Angeles, California
National Hispanic University, San Jose, California
Symantec Headquarters, Mountain View, California – Hispanic Heritage Month
Creative License Center
Hispanic-Net, Palo Alto, California
Foothill Hill College, Los Altos, California
Intel Headquarters, Santa Clara, California -Hispanic Heritage Month
HP, Headquarters, Palo Alto, California- Hispanic Heritage Month
South America
Medellín, Colombia
UNIVERSIDADES
Fenalco
UP CEG CONSULTORES
Cali, Colombia
FUNDACIÓN CARVAJAL
RED DE HOTELES ICESI
CENTRO DE DESARROLLO EMPRESARIAL
SAN BUENAVENTURA PARQUE TECNOLOGICO
CECEP Y FONDO DE EMPLEADOS DEL BANCO DE OCCIDENTE
Bogotá, Colombia
JURISCOOP
SEGUROS BOLIVAR
ARCHIVO NACIONAL
Costa, Colombia
 ACOPI
 UNIVERSIDAD AUTONOMA
Copyright © [hfe_current_year] [hfe_site_title] | Powered by [hfe_site_title]